CITY OF ROSWELL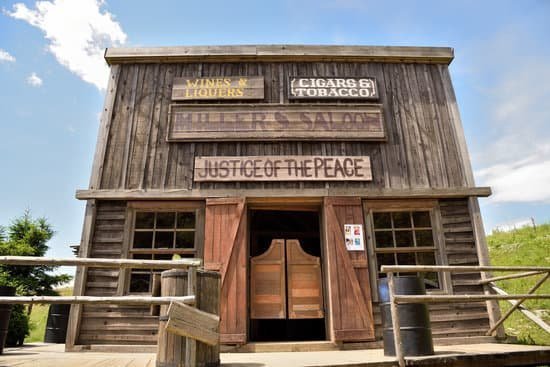 ---
---
The cowboy village of Roswell was created for the purpose of filming a new trilogy about an Indian chief from the Apache tribe Winnetou and his friend Old Shatterhand.
The shooting of the film took place in 2015 and 2016, mostly in the area of Gorski kotar, Platak, Breza, the city of Rijeka, partly in Istria, N.P. Krka, Paklenica, Velebit and the Zrmanja canyon and in studios in Germany. The companies that made the film were German producers from Rat Pack with the help of Croatian Alex Production.
The three sequels to the Winnetou film about a legendary Apache Indian chief created by the German writer Karl May in his novels are based on his short stories Winnetou I, Treasure in Silver Lake and Winnetou III.Roswell offers everything that the conquerors of the Wild West had to have - a large wooden railway structure that shows how Roswell is inhabited in general. On the hill is a chapel, benches and a cemetery.
The town has a smithy, a drinking trough for horses and a stable, a bank, a saloon, a brewery, a Chinese laundry, a post office and telegraph, a real estate agency, a shop, a water tower, a small sawmill, a public bathroom, an interesting Fat Betty and Sweet Dolly house, there's also, of course, the sheriff's office.All three sequels to Winnetou ("Winnetou - New World", "Winnetou - Treasure of Silver Lake", "Winnetou - The Last Battle") are directed by Philipp Stölzl, the main screenwriter is Jan Berger, and the producer is Christian Becker. Starring Wotan Wilke Möhring as Old Shatterhand, Nik Xhelilaj as Winnetou, instead of Pierre Brice, who played Winnetou in the first trilogy filmed in Dalmatia in the 1960s, Iazua Larios as Nscho Tschi, Milan Peschel as Sam Hawkens, Jürgen Vogel as Joseph Rattler and actor Gojko Mitić as Magua / Tangua (from Winnetou's original cast from the '60s).
Among the Croatian actors in the film are Csilla Barath Bastaić, Katarina Strahinić, Ivan Ožegović, Bojan Navojec and Marko Cindrić and numerous extras (over 5,000) and about 70 horses.
Today, in Roswell we organize various events such as Winetoou weekend, Tears of St. Lawrence, movie nights, cowboy cauldron cooking competition, Pumpkin Festival and more
CLOSED
-------------------------------------------------- -------------------------------------------------- --------------